Description
Do you use a borrowed network license and want to prevent the "License Borrowed" message from showing up every single time you start Autodesk® AutoCAD®?
[The license on this machine has been borrowed from a license server. You can continue to use this product during the borrowing period without a connection to the license server. The borrowing period for this license expires on: … To access the product again after the license expires, you must reconnect to a license server.]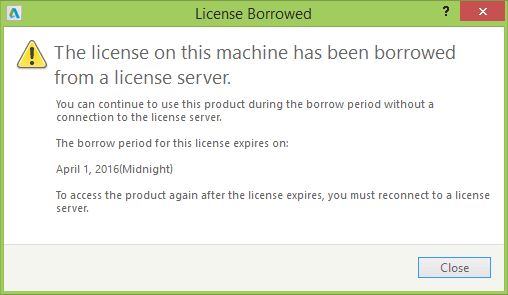 With this freeware for AutoCAD and verticals, it is possible. It will automatically close this dialog box for you.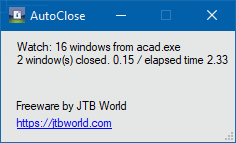 This dialog box by AutoCAD or Autodesk Desktop App will also be closed: AutoCAD requires 1024 by 768 resolution or higher to run. To resolve this problem, you should increase your resolution.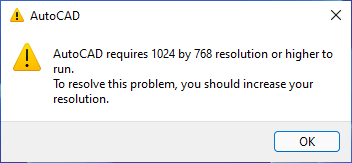 See also our app page.
Note: This app uses a custom installer (and not the standard App Store installer).
About This Version
Version 1.1.0, 8/1/2023
Added support for AutoCAD 2024.
---
---